Fraud in the Healthcare System? Say It Isn't So!
What if every time you deposited money into your bank account they casually mentioned that 5% to 10% of your money will be stolen and gone forever into someone else's pocket? Would you store your money there? While this scenario sounds unlikely, it is an analogy showing what is happening with the government-supported healthcare system in Oklahoma.
What is Fraud?
According to the Robert Wood Johnson Foundation, "fraud" refers to illegal activities in which someone gets something of value without having to pay for it or earn it, such as kickbacks or billing for services that were not provided. "Abuse" occurs when a provider or supplier bends rules or doesn't follow good medical practices, resulting in unnecessary costs or improper payments.1
What is the Difference Between Medicare and Medicaid?
Medicare is a national health insurance program primarily for those over 65 years of age. In 2018 it covered 59.9 million individuals in the United States. Medicare is administered at the federal level.
Medicaid is a joint federal and state program that provides health insurance to 74 million people in the U.S. This program is administered at the state level.2
Medicare and Medicaid Fraud Cases in the United States
In D.C., a dentist pleaded guilty to billing Medicaid for $5.4 million worth of dental crowns that were not actually provided to patients.3
34 individuals in California were charged with billing Medicare and Medicaid for $258 million for services, testing, and prescriptions that were not medically necessary.4
A pharmacy in Philadelphia billed Medicare for more than $1.3 million in prescriptions that were never actually dispensed.5
A highly regarded businessman, kickbacks, bribes, and large criminal operations were involved in this $1 billion Medicare fraud scheme in Florida.6
This is all just from mid-2019! If this many cases went to court, you might ask how did we find out this was happening and what is the government doing to mitigate this from happening?
According to this report from 2016, more $52 million was spent to mitigate $56 Billion in estimated fraud7. We are getting into some huge numbers that we often have a hard time grasping. To help understand them, take a guess to answer the following questions. How many days are in a million seconds? Roughly 11.57 days. How many days are in a billion seconds? 11574.07 days or roughly 32 years. If we use the previous example and dollars equal seconds, we are spending 602 days to mitigate 648,144 days worth of fraud!
How Does This Impact Me?
If you pay taxes in Oklahoma, this impacts your money. We trust the government to spend our tax dollars wisely and we estimate that fraud is between 5% to 10% of Oklahoma's Soonercare budget.8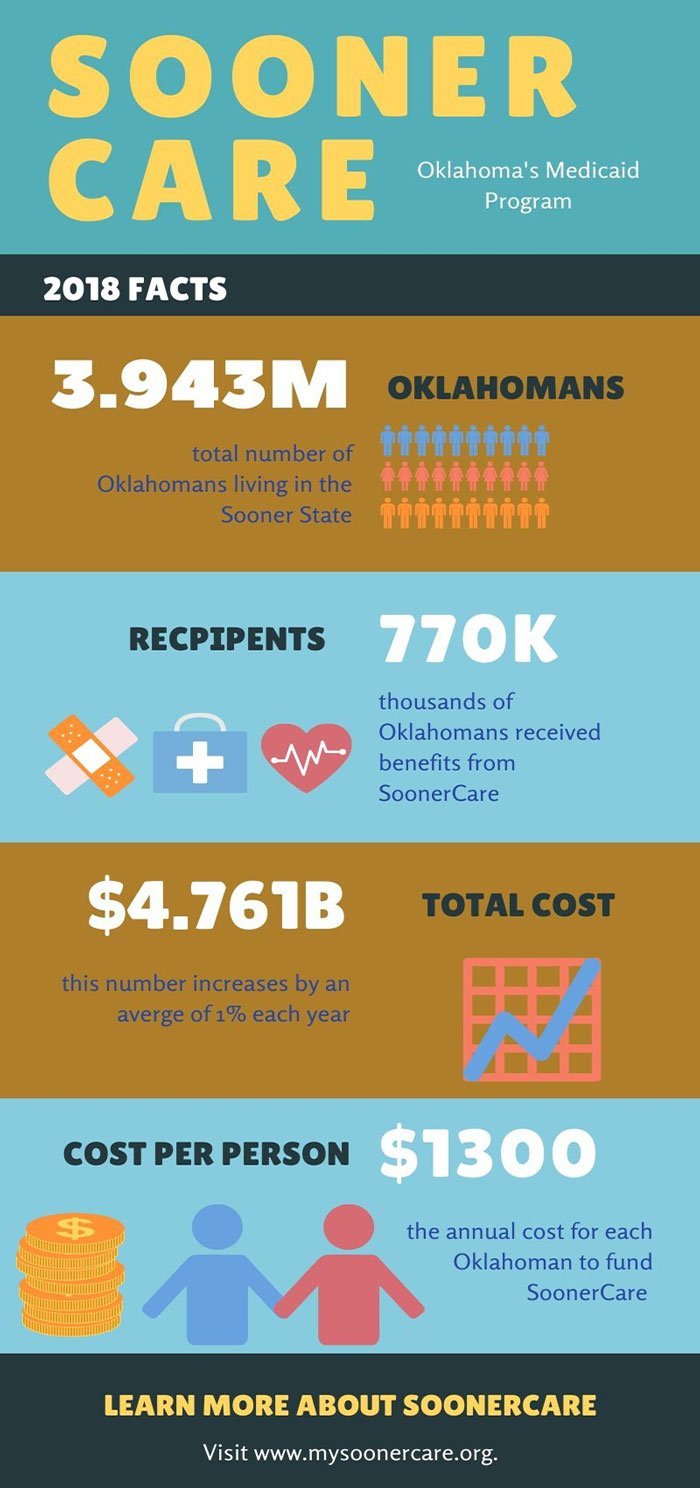 If we reduce fraud in the healthcare system in Oklahoma by just 5% of the total budget, we could do any one of the following every year:
Repave 250 miles of Oklahoma interstates at the average $1 million per mile, which is less than the distance from the Texas border to the Kansas border.
Give all 42,000 teachers in the state a near $6,000 per year increase.
Provide the 1,784 schools in Oklahoma $140,000 to make repairs or update their buildings.
Build a new park twice the size of the OKC's MAPS 4 Scissortail Park.
Or we could do a combination of any of any of the above!
How Can We Stop Fraud from Happening?
The short and unfortunate answer is it is highly unlikely we will stop fraud altogether. However, we can implement machine learning and artificial intelligence to audit the system for inconsistencies.
For example, if you have heard of IBM's "Watson" supercomputer, we can tap into that type of problem-solving capability to mitigate healthcare fraud.
What's My Next Step?
If you live in Oklahoma:
Contact your state legislature and encourage them to take the necessary steps to help mitigate Medicaid fraud.
If you are an Oklahoma lawmaker:
Hold Soonercare accountable for the lost money.
If you are employed with Soonercare:
Please contact us at (405) 326-7440 or ask@emrts.us to help investigate your system.
---
References
1 Goldman, T. R., King, K. M., & Sparrow, M. K. (2019, July 26). Eliminating Fraud and Abuse.
2 How is Medicare funded? (0AD).
3 Former Dentist Pleads Guilty to Health Care Fraud. (2019, September 13).
4 Charges Brought Against 34 Individuals for Alleged West Coast Medicare and Medicaid Fraud Schemes Totaling $258 Million. (2019, September 18).
5George, J. (2019, September 24). Northeast Philadelphia pharmacy to pay $1.3M over Medicare fraud
6 Sentence of 20 years for $1 billion Medicare fraud. (2019, September 12)
7 Medicaid Report. (2018, September 20).
82019 Annual Report of the Boards of Trustees of the Federal Hospital Insurance and Federal Supplementary Medical Insurance Trust Funds. (2019, April 22)